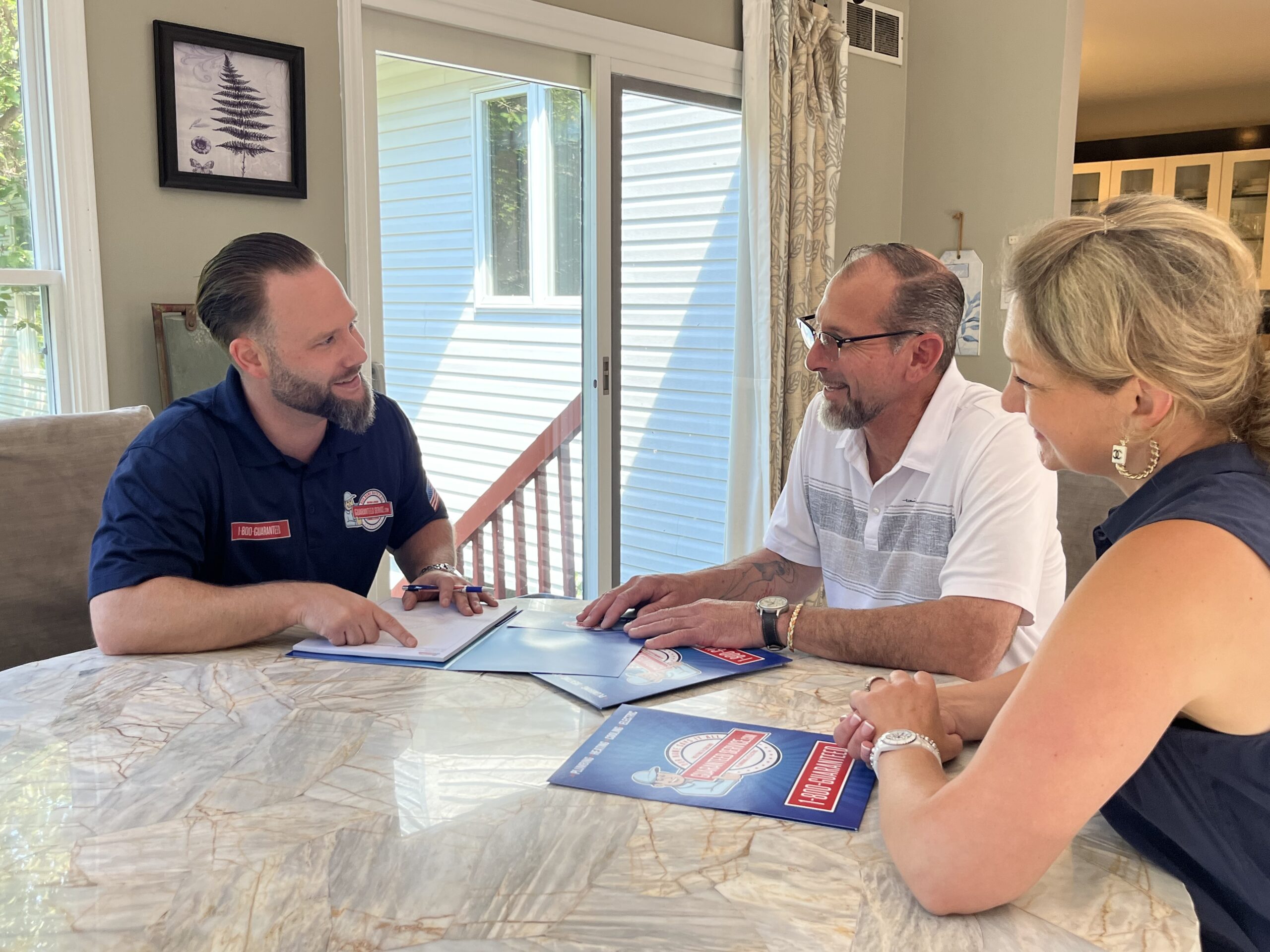 Let's face it: your heating system is not going to call you ahead of time and check when the most convenient time for you is to deal with a major malfunction. Unfortunately, major repair needs tend to pop up when you least expect them and are least prepared to deal with the aftermath. Home repairs can be extremely costly and putting them off can do further damage to your system, create an uncomfortable living environment for you and your family, and could even put everyone in your home at risk. This is why understanding your home repair financing options before anything bad happens is so essential.
Benefits of Home Repair Financing
Home repair financing is a crucial part of maintaining a safe and comfortable living environment. It allows homeowners like you to access the funds they need to make necessary repairs and upgrades to their homes without having to come up with the full amount of the repair cost upfront. This can include anything from fixing a broken pipe to upgrading to a more energy-efficient heating system.
Home repair financing can also play an important role in promoting economic growth and stability. By investing in home repairs and upgrades, homeowners are able to increase the value of their homes, which can lead to increased property values throughout the entire surrounding area and a stronger housing market.
What Makes Guaranteed Service Financing Options Different?
When it comes time to look at home improvement loans, we know that you have all the options in the world. Here at Guaranteed Service, we want to ensure that you are having the best experience possible. That's why we have worked tirelessly to optimize our process for your convenience.
Your One-Stop-Shop for Home Repair Financing
Our convenient financing plans give you the flexibility to get the energy-efficient, reliable comfort that you are looking for. Getting your home repair loan in-house with a trusted HVAC, plumbing, and electrical company like Guaranteed Service instead of going through independent lenders not only offers you a more convenient avenue to shop around, but it can also save you time and money in the long run!
One of the main benefits is that it eliminates the need to go through the traditional lending process, which can be time-consuming and require extensive paperwork. Instead, in-house financing is often offered by the contractor or company performing the repairs, and the application process is typically much more straightforward. .
In-house financing also offers more flexibility in terms of repayment options. Because the financing is provided directly by the contractor or company, homeowners are often offered terms that work best for them as a thank-you for their loyalty to the company. This might look like longer repayment periods, interest-free payments, or more flexible loan qualification requirements. This can be especially beneficial for our customers on a tight budget or with a limited credit history.
Another advantage of Guaranteed Service's in-house financing is that it allows homeowners to begin repairs or upgrades immediately rather than having to wait days or even weeks for loan approval. In fact, when you apply for a home repair loan with Guaranteed Service, we will have your approval results ready for you within just a few minutes and you can get started that very same day! This can be especially beneficial for our customers in need of urgent repairs, such as a leaky pipe or broken furnace, that need to be addressed as soon as possible.
Here at Guaranteed Service, we know that applying for any kind of loan can be stressful and we strive to remove as much of that burden from you as possible. That is why we are dedicated to complete transparency and ease of communication with every one of our customers. We handle all communication directly with the financing company and your service team so that you can focus on making the necessary decisions about your home's service needs.
Get Your Project Done When It Needs To Get Done
Delaying home repair projects can have serious consequences for you and your family. One of the biggest risks is that what started off as a small issue can quickly become major problems if not addressed in a timely manner. For example, a leaky pipe can lead to significant water damage if it is not repaired, which can result in costly repairs and even mold growth. Similarly, a faulty electrical circuit can be a fire hazard if it is not repaired and a malfunctioning furnace can lead to dangerous levels of carbon monoxide in your home. These kinds of repairs should always be a priority, regardless of your current financial situation.
In addition to the potential health and safety risks, delaying home repairs can also lead to increased costs. The longer a problem goes unaddressed, the more extensive and costly the repair will likely be. Putting off necessary repairs will never make the problem go away. You are delaying the inevitable in the best-case scenario, and risking the safety and/or costing yourself thousands of dollars in additional repairs in the worst-case scenario.
We Have Options to Fit Every Budget
Guaranteed Service has partnered up with the best lending partners in the business and we are proud to offer a wide variety of payback options to fit every budget. We offer short-term options with little to no interest on top of your capital costs for homeowners who prefer not to pay a ton of money down the road with balloon interest payments. For customers who need a little more time to pay off their repairs in full, we also offer longer repayment periods with smaller payments and everything in between.
Financing your home's necessary improvements should be as personal a journey as the repair process is and we have worked hard to ensure that you have as many options as possible.
Interest-Free Financing
Who doesn't love the phrase 'interest-free'? We know we do! Here at Guaranteed Service, we have worked tirelessly with our financing company to lock in interest-free financing for qualifying customers.
We know that interest-free payments can provide a number of benefits for homeowners, the biggest of all being the simple fact that it allows customers to have the necessary repairs or upgrades done to their homes without having to pay any additional interest fees on top of their home repair costs. This can save homeowners a significant amount of money over time, as interest charges can add up quickly. Additionally, interest-free financing can make it easier for homeowners to budget for the cost of repairs, as they know exactly how much they will need to pay back.
Another added benefit of interest-free financing is that it can make it more affordable for homeowners who might not qualify for traditional loans due to credit or income constraints. With many traditional loans, a huge part of every payment is dedicated to paying back the interest accrued. Without that additional cost, lower payments can mean the difference between a base-level repair that will need to be replaced in the near future, or the ability to install an entirely new, energy-efficient system that will last your family years to come.
Flexible Payment Plans
There is never a convenient time for your home service systems to break down, but thanks to Guaranteed Service's flexible payment plans, you can choose the most convenient time to pay back your home repair loan. Whether you prefer shorter, low-interest plans or need more time to pay everything off, our team of customer service specialists will help you find the repayment schedule that works best for you and your family.
Home repairs are stressful enough. Don't add any more undue stress on yourself by having to worry about whether or not you can make your next loan payment.
Satisfaction GUARANTEED!
When it comes time to make major home improvements, you can trust Guaranteed Service to get the job done right the first time around. But don't just take our word for it. Check out our stellar reviews and feedback to see what our current and past customers loved about the service they received from Guaranteed Service. With well over 800 reviews and an average rating of 4.9/5 stars, it's clear that we are doing something right!
Our locally owned and operated service team is renowned for our superior work and quick response. We pride ourselves in our expert knowledge of all things HVAC, plumbing, and electrical, and we know that our team of highly trained technicians can deliver the best results for you every time.
Are you ready to say goodbye to stressful financing situations and talk to a Guaranteed Service representative today? Give us a call at (732) 242-7480 or visit us online to find out more about our industry-leading home repair financing options!