DESKTOP - Video DL
Do You Have Things That Need to Be Fixed Around Your Home?
Then you need to hire our licensed team in Manasquan, NJ
Maintaining a home can be overwhelming.
There are multiple systems you need to keep running to feel comfortable. Thankfully, Guaranteed Service has the solutions you need to get your home's systems working again. We have over 20 years of experience maintaining electrical, plumbing, indoor air quality, lighting and HVAC systems for homes in the Manasquan, NJ area. Our licensed and certified team is ready to help you with detailed and convenient services.

Call 732-242-7480 now to get a free estimate from our electric, plumbing and HVAC company.
Get the Job Done Right, The First Time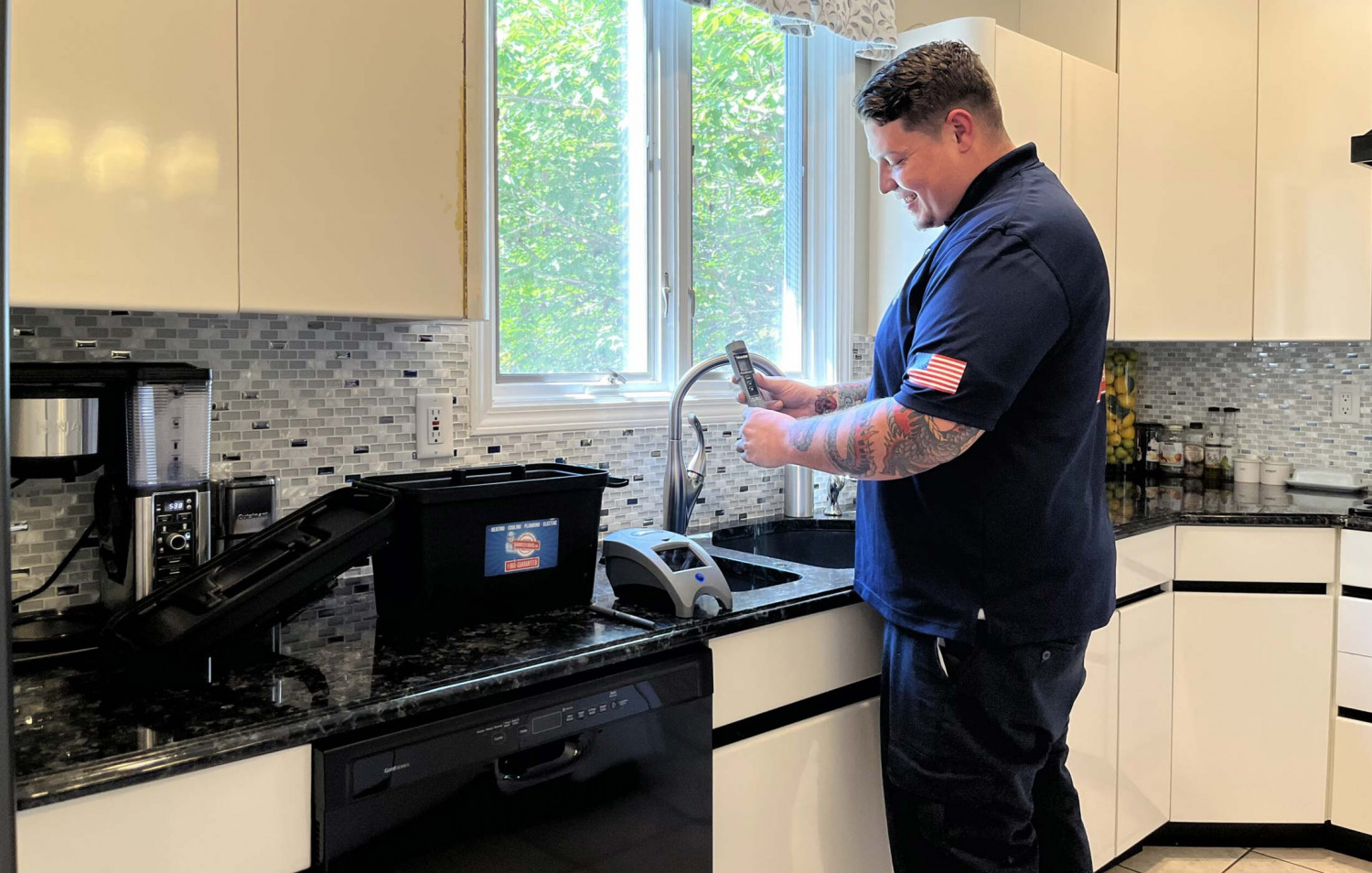 Rest Comfortably in Your Home With Helpful Services
Hire our licensed team of contractors in Manasquan, NJ
We have the solution to your problem
Our team provides detailed and thorough repair, maintenance and installation services. You'll receive exceptional results and customer service when you work with us.

You can trust our contractors to get your home running properly because we:
Work swiftly and efficiently
Have over 20 years of experience
Pride ourselves on delivering high-quality results
We also offer financing options for our services. Contact us ASAP to learn how much you'll save when you choose us for lighting, plumbing, electric or heating and cooling services.
Experience the difference our team makes
In addition to exceptional services, our company offers thorough communication. When you hire us, you'll receive an appointment confirmation text and email with your technician's name and photo. We'll deliver all of your paperwork electronically so you don't have to keep track of multiple forms.

Take the first step toward a more comfortable home by hiring our electrical, plumbing, heating and HVAC company.
We Guarantee
We guarantee your complete satisfaction. If you are not fully satisfied, we'll make it right or you won't pay.
We will call you when we are on the way, and you will receive both text and email reminders with bios of your technician.
We Will Fix It Right the First Time, Every Time
We believe that a job done right once will always last.
We understand how valuable your time is and we will always respect that.
Honest, Fair & Upfront Pricing
We will provide you with honest, fair and upfront pricing on every job that you ask us to do.
Our customer service representatives are available 24 hours a day, 7 days a week, so you will always speak to a live person.
Already Recommended to Neighbors
Got an estimate in 1 day and install 2 days later. Everything was amazingly smooth and effortless and our new system is fantastic. Love our new thermostats too. We were very pleased, especially right now when people are having so many problems getting supplies and equipment. Already recommended to neighbors.
Professional & Friendly
Truly great service! He was professional & friendly. He is clearly experienced because he installed a water-pressure sub pump backup system for us which is a complicated job. He came back again a couple of days later to replace an old leaking toilet. He was considerate with cleaning up afterwards too. I highly recommend Guaranteed Services & especially Rob.
I Could Not Be Happier with the Service
I am so impressed! I had a water leak and the technician came out to fix my problem shortly afterwards. I could not of been happier with his service. Barry was polite, honest and extremely hard working. I truly appreciate all he did to help me on a bad situation.I highly recommend Guaranteed Services for all your needs. Thanks again!!
Now we have a great system with a lifetime warranty.
These guys are the BEST. They replaced my old heating and air conditioning with energy star system. I love it. Quick and efficient. AL is a lovely young representative and he explained in detail what we getting. Brian, Tommy and Greg the installers, they worked very clean and they are wonderful. Now we have a great system with a lifetime warranty. Thank you GUARANTEED SERVICE.
Very thorough, answered all my questions.
Justin Ebner was the technician that came to my house when I had water leaking from the AC unit. He was courteous and took the time to walk me through the issue. He was very thorough, answered all my questions. I felt very comfortable that the issue was appropriately identified and the appropriate corrective action was taken.